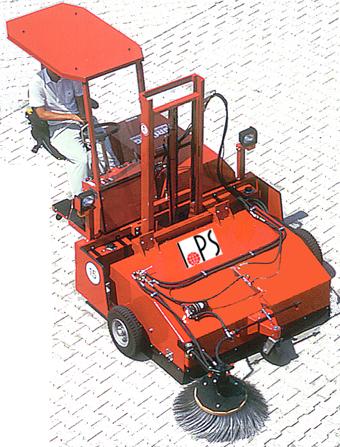 A thorough, swift and low-priced cleaning
operation is becoming of more and more importance
in today´s professional world.

Emptying of the debris container with remote operation
from the carrier vehicle directly into containers.

Our Snap-On Sweeping Machine is the
economical solution to your cleaning problems.
The expensive components
of the system you already
own: your forklift, loader,
tractor, minibackhoe or
pickup truck is the ideal
type of carrier vehicle for

the sweeping machine.